Catalysto wins Bronze Award at ICAD Awards for its creative work for the Institute of Art Design & Technology (IADT).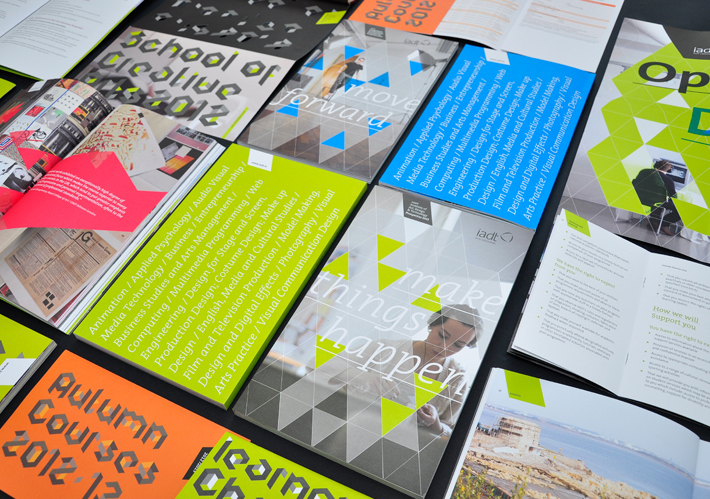 Catalysto was awarded a bronze bell (the highest award given in the category) for its work on the IADT 2012/2013 collateral.
Appointed by IADT in 2012, Catalysto was tasked with strengthening and re-positioning the IADT brand through a complete overhaul of the institute's extensive range of printed brochures, catalogues, prospectuses, handbooks and more.
The resulting materials have been widely commented upon and appreciated throughout the creative industry and beyond. The awarded collateral is the 'opening statement' in the campaign which will develop over three years.
Founded in 1958, ICAD is a non-profit, membership led body 'made up of the best creatives in Ireland'. ICAD's primary aim is 'to foster, promote and reward creative excellence in Irish Advertising & Design'.
"We are very appreciative of the opportunity afforded to us by IADT. They are, in every respect, an excellent client, with a very clear vision – IADT is a fundamentally important institution providing the Irish creative industry with exceptional highly skilled talent. The Institute of Art Design & Technology (IADT) is the only educational institution recognized at this year's ICAD Awards." (Garrett Stokes, Partner/Creative Director, Catalysto).