Thai Design industry enjoys a head start!
Wednesday, September 22nd, 2010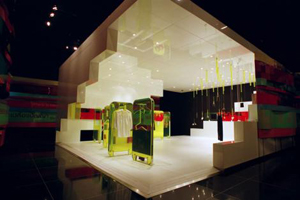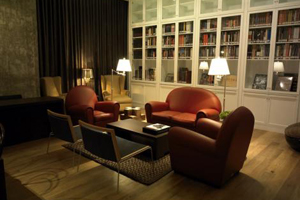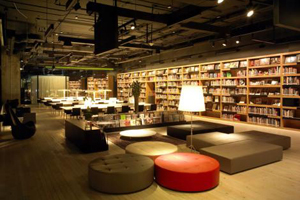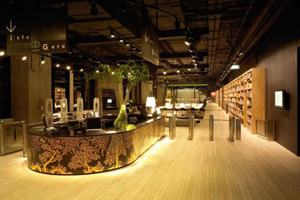 There is a 543 year difference between the Buddhist calendar and the Gregorian calendar. The year 2010 in Europe is 2553 in Thailand. In some respects the Thais are already 'in the future'. From the 'national design infrastructure' perspective they are certainly ahead of us.
I have spent the last two weeks in Bangkok, Kuala Lumpur and Singapore – visiting innovation hubs, art and design colleges and design centres. Although perhaps Thailand would not immediately come to mind as a design-leading country (against local competition from Japan, South Korea, Hong Kong and Singapore), in the last five years they have established the Thailand Creative and Design Centre (TCDC). It is one of the most impressive such centres that I have seen (and I have visited/experienced many international design and innovation centres / hubs).

"In order to maintain competitiveness in the global market, Thailand can no longer expect to compete with other countries merely in terms of lower labour costs. Thailand needs to capitalize on its creativity in designing products and services to better meet market requirements."
The Thailand Creative and Design Centre (TCDC) was established to foster the country's creativity and inspire innovative ideas among design professionals and entrepreneurs. The 4,500 square metre TCDC is located on the sixth floor of the stylish Emporium Shopping Complex (Cartier, Fendi, Salvatore Ferragamo, Louis Vuitton, Christian Dior, Chanel, Versace, Kenzo prestige retail outlets) and houses state-of-the-art facilities including the largest design library in Asia with over 15,000 design books, related publications, as well as a large selection of films, video and other multimedia works, a 130-seat convention facility, a creative space for new generation designers to display their work at no expense, a shop and a restaurant.
Impressive resources available to the emerging Thai creative community at TCDC include:
• More than 15,000 books covering various interests in design discipline, e.g. art history, interior design, architecture, fashion, textiles, graphic design, photography, film, etc.
• Approximately 250 titles of magazines and journals
• Multimedia Library
• Online Databases including: ART bibliographies Modern (ABM) providing access to modern and contemporary arts items; Design and Applied Arts Index (DAAI) providing access to more than 130,000 references from over 500 design and craft journals and newspapers; Global Market Information Database (GMID) providing access to international market research, market insight by countries and industries  as well as consumer behaviours
• A collection of over 4,500 innovative materials in Material Connexion®Bangkok
• Facilities and services, e.g. reading rooms, movie rooms and The Music@TCDC
What could our Irish creative and innovation industry achieve with such a resource? The economy is global, our competitors are no longer close to us – they are from around the globe. Our choice is stark … compete or stagnate.
There is a great, positive, entrepreneurial spirit evident in this bold move to establish Thailand as a 'design oriented society' through the creation of TCDC, Creative Thailand, and the other financial initiatives initiated by the Thai government aimed at stimulating and growing the 'new Thailand' … the 21st century Thailand (should that be 26th century?) that will "capitalize on its creativity in designing products and services to better meet market requirements."