In denial about Climate Change?
Tuesday, June 5th, 2012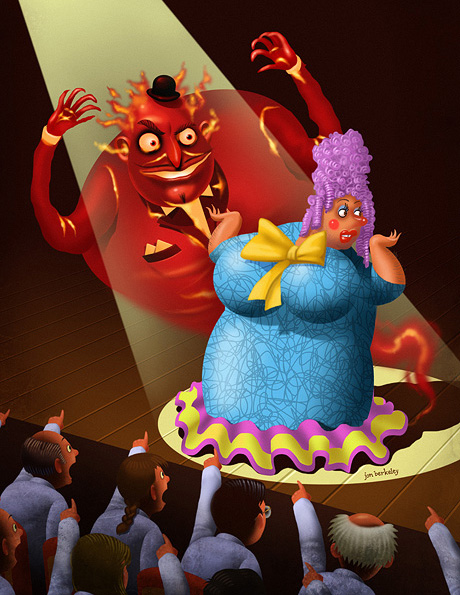 Dublin born Jon Berkeley created this illustration for the launch issue of 2050 magazine – a new publishing venture dealing with renewable energy. The publishers intend to attract crowd funding with their launch issue – check it out here.
"while 99.99% of independent scientific opinion believes that our accelerated CO2 emissions over the last 50 years are the direct cause of global warming, which, if left unchecked much longer, will see 20% of the world's land mass submerged in seawater by the year 2050, only 35% of the general public believes them."
Jon Berkeley has worked as a freelance illustrator for a quarter of a century and more recently has taken to writing. He is the author and illustrator of Chopsticks, a story about the friendship between a mouse and a dragon, and is the author of the Wednesday Tales series—The Palace of Laughter, The Tiger's Egg, and The Lightning Key. His illustrations have appeared on the covers of The Washington Post, The Sunday Times, Time Magazine, The Economist, The Global Legal Post, The LA Times and many other prestigious magazines.